Selfie Frames
Selfie frames are a novel way to promote your product, service or event. People just can't resist popping their heads through for a cheeky selfie shot and the results look great when posted on social media.
Whether you're planning a personal event like a wedding or birthday or have a more corporate event in mind like a fundraiser, exhibition or promotion, selfie frames are a great way to get people involved and interacting with your brand.
Printed onto 5mm Foam-X, the frames are really sturdy, so you don't need to worry about them looking floppy in photos. The cut-out window can be any (simple) shape that you want, it doesn't have to be a rectangle.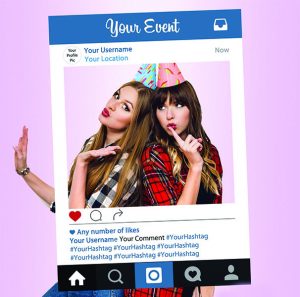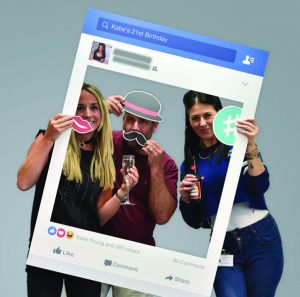 If you have any questions regarding the design or print of your Selfie Frame, please do not hesitate to get in touch with us via the contact form.
Need help with a print project?
We're happy to give our advice and an estimate